Welcome to Sprinkles, the Best Self-Serve Carwash & Laundromat in Grande Prairie
Every carwash bay comes equipped with a high-pressure wand so you can control your washing, concentrate on specific areas and get your vehicle completely clean. Unlimited hot and soft water means a spot-free rinse every time!
Our convenient laundromat uses state-of-the-art equipment making us industry leaders, with wash loads completing in less than 30 minutes. And if laundry really isn't your thing, try out Sprinkles' wash-n-fold service that lets you drop off your laundry and pick it up later.
Fast, efficient and eco-friendly, we're the cleanest joint in town. Come visit us today!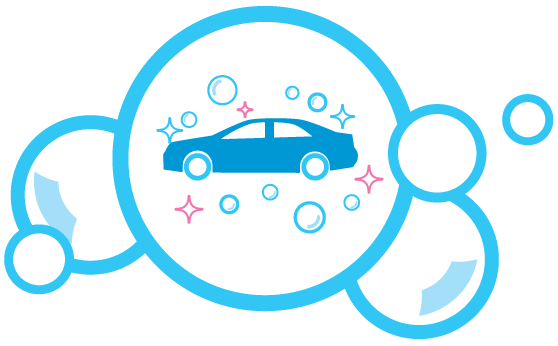 Grande Prairie Car Wash
Anyone who lives or travels to Grande Prairie knows how much dirt can accumulate on your vehicle. Nothing is worse than spending money on an automatic wash only to have areas of mud, grime or dirt left behind.
Sprinkles offers a self-service, high-pressure wand wash so you can take the time to concentrate on the heavy-duty areas and give your car the cleaning it needs. With unlimited hot water and soft water rinsing, your car is left spotless. We offer the most effective way to get your car washed properly.
Convenient payment options mean you don't need to scrounge for loose change or worry about old-school tokens. Simply drive up, grab a ticket, wash your vehicle and pay on the way out. We accept cash, credit, debit, chip and gift cards, and an attendee is always on the premises.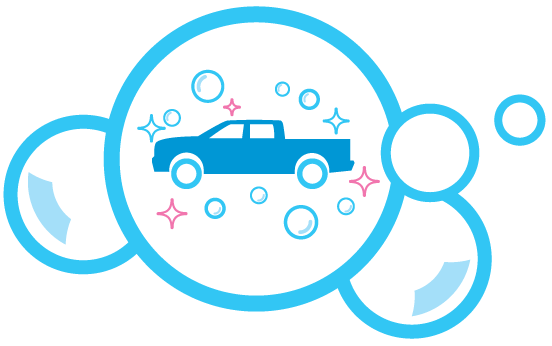 Corporate & Fleet Accounts
Get your company approved for our RFID program and the process becomes even easier. Once fleet vehicles are fitted with a RFID chip, drivers don't even have to stop for an entry ticket. They simply pull right in, wash and get scanned on the way out, with charges going directly to your account.
RFID chips self-destruct if removed so they cannot be transferred to other vehicles for personal use. Come visit us onsite to get your company set up today.
Team Fundraising
Looking to raise money for your local team or group???  Sprinkles is now offering a CAR WASH FUNDRAISER so you can do just that! Call or email us for full details!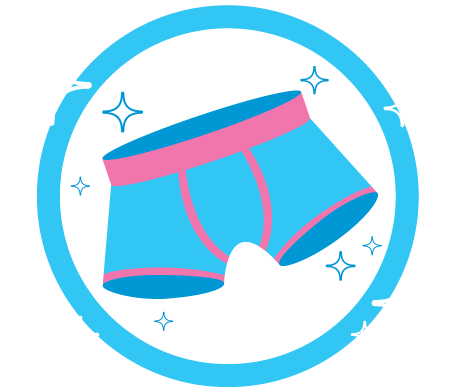 Grande Prairie Laundromat
Imagine getting all your laundry done in one go. Sprinkles' self-serve laundromat offers 18 eco-friendly washers and 18 dryers at your fingertips. For bigger loads like duvets, work clothes or the mountain of kids' laundry, two of these machines are built for triple and double loads. A single wash and dry cycle combined is less than 60 minutes, saving you half the time and hassle of doing it at home.
Better yet, our wash-n-fold service means you can drop off your dirty laundry and pick it up later, beautifully laundered, freshly folded and ready to go. A great service for folks living in farmland with hard or smelly water, and hardworking people who don't have time to fit another errand in the week—or for the person who just doesn't want to do laundry.
Open daily, our clean, safe and enjoyable space offers you a place to hang out while you wait, with free Wi-Fi, TVs, vending machines, ATM, and an outdoor lounging patio. All self-serve machines are card operated for your convenience, and can be loaded using cash, debit or credit with no transaction fees. Our wash-n-fold service takes cash, credit or debit as well- making it even easier to pick up and go.
COVERALL SERVICE
Sprinkles now offers a drop off service for all your coverall needs with same day service. See in store for details & pricing.
Visit us! We'll take the load (literally) off your back.
Get Your Gift Cards Here!
Looking for a gift for that hard to buy someone? Look no further… we've got you covered! Our gift cards make a great gift that can be used for our carwash, drop off wash-n-fold service, as well as all of our products and merchandise. Bonus cash given on gift cards of $100 or more!
We Love Our Seniors!
Enjoy 20% off your car wash for those 55 years and over. All day- everyday!
Save $$$ Wacky Wednesday's!
Wacky Wednesday's are back at the carwash by popular demand! We've put a fun twist on the nostalgic weekday event by creating Sprinkles PLINKO! Everyone's a winner with our Plinko Play & Save board. So come on in and give it a try!